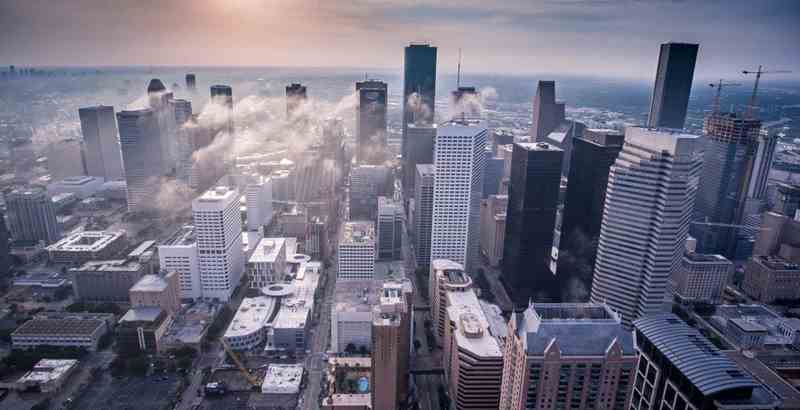 Houston Tourist Attractions
When arriving at Houston Airport, you have the opportunity to explore so many different attractions close by. As you are now in the fourth largest city in the USA, you simply must go out and explore some of the main attractions. With downtown Houston just about 23 miles away from IAH, which is about a 30 minutes' drive, it should be easy for you to go and explore the city.
Below you will find inspiration to some fun, interesting and memorable tours you can enjoy together with your travel companion(s).
Houston: NASA Space Center Visit with Admission
You cannot visit Houston without paying Space City USA a visit. This is the most popular attraction in the entire Houston area and located only 25 miles from the center of Houston.
With this tour, you get to experience a 6-hour tour of the NASA/Johnson Space Center. Here you will discover America's adventures in space first-hand through interactive exhibits and activities.
You will have the opportunity to see the shuttle replica at the Independence Plaza and take a tram ride to the NASA control center. Make sure not to miss the Starship Gallery Artifact Museum. Here you can try out the simulator that lets you land the lunar orbiter and even touch a moon rock. This will without a doubt be an unforgettable tour for both children and adults.
A great way to explore some of the other main attractions in downtown Houston is by going on a hop-on Houston City Tour. With this tour, you can discover anything that you would like with a 24-hour or 48-hour pass to the original London-style hop-on and -off sightseeing buses.
The bus will stop at six carefully selected places on the general route. This allows you to see the best of the city's sites and attractions, without having any troubles.
During the bus tour, there will be a guide to provide you with fun and interesting commentary about the attractions that you will pass. For example, you will hear about the giant Chase Tower, stories about the colorful Theater District and the guide will also inform you about where to get off if you want to relax in Discovery Green Park.
The Houston hop-on and off buses will stop the following places:
Hilton Americas Hotels at the Convention Center
Market Square - Historic District
City Hall and Visitors Center
Downtown Aquarium - Theater District
Sam Houston Monument at Hermann Park
Fine Arts Museum - Museum District
The full bus loop takes 90 minutes (depending on traffic and weather conditions)
Houston, We Have A Tunnel Walking Tour with Local Guide
If you are looking for a chance to escape the Texas heat, but still want a memorable experience this Tunnel Walking Tour with a local guide will be just right for you.
With this tour, you get to discover Houston's underground tunnel system with one of the local guides. While you are down in the tunnel, you will learn about the history of Houston through its architecture and art.
During this guided tour, you actually get to go through the city, over and underground, until you get to know the city from every angle.
You will meet your guide at Café Express, 650 Main St, Houston. From here, your tour will start down Main Street to the Chase Bank Building, where you will find eight paintings describing the history of Texas. Your local guide will explain each of the pieces so you will gain a big understanding of Texas' history. Next, the guide will take you to the Downtown Houston Tunnel System and walk towards Chase Tower, which is the tallest building in Texas.
Following you will enter Philip Johnson's award-winning Pennzoil Place. Here you will go down to the Tunnel where you are offered a sweet treat from a unique boutique bakery. They serve some of the best cookies in Houston!
The tour will end by a walk through downtown's oldest and newest tunnels, where you will see the only remaining portion of a 1913 hotel known as "The Cotton". Your guide will then take you back to your starting point.
By then you have explored the newest and oldest tunnel sections that are open to the public in Houston.
Tanger Outlets: 6-Hour City Tour & Shopping Tour
If you are looking for some great shopping opportunities in Houston this 6-hour city tour & shopping tour will be just for you.
You will have approximately 6 hours to explore the city and visit the Tanger Outlet, which is one of the top discounted high-end brand centers in the Houston area.
With this tour, you will get round-trip transportation between selected Houston hotels and the top-brand Tanger Outlets. At the Tanger Outlets, you will find some of the best deals on jewelry, clothing, shoes, and more.
You will be able to get some impressive savings on some of the best high-end brand such as Armani Exchange, Lacoste, Burberry, Nike, Cole Haan, Elie Tahari, J. Crew, Kate Spade New York, Tory Burch, Kenneth Cole, Coach, Michael Kors, Nautica,TAG Heuer, Saks Fifth Avenue Off 5th, True Religion, and many others.
Houston: 2-Hour Downtown Brewery Tour by Electric Cart
With this 2-hour tour, you will get to experience an unusual ride through downtown Houston in an electric vehicle. This is a way to avoid the heat and discover the streets of Houston while relaxing in an air-conditioned vehicle. While you are cursing down the streets, you will learn about the incredible food scene in Houston and see some beautiful sites and attractions.

On the tour, your guide will make sure that you stop three or four times at different breweries in the city. At the breweries, you get to try a beer of your own choice. You will see that each brewery has its own signature brew, which might be fun for you to try.

During the tour, your guide will give you many information and fun facts about each brewery and Houston city.

If you would like, you can also buy additional beer and food. You and your group will stay at each brewery for approximately 20 minutes. However, the tour is a small group tour and therefore very flexible as to everyone's wishes and interests.

There are different pick-up locations from hotels in downtown Houston and midtown Houston.
Houston Tour and Aquarium Ticket
With this tour, you can discover the best of Houston on the official city tour, while at the same time enjoy the unique experience at Downtown Aquarium.
Your tour starts every morning at 10:00 am, from the Visitors Center located behind the Four Seasons Hotel in Downtown Houston.
Get on one of the unique open-top buses from where you can discover the best of downtown Houston. It is an amazing city, with so much to see. During the tour, you can also have to take in some breathtaking views that are truly picture-worthy.
Along the bus ride, you will experience a great mixture of historic places, attractions, special landmarks, and brilliant architecture.
This tour includes the entry tickets to the Downtown Aquarium. Here you can see an incredible collection of marine life, exhibits, rides, and attractions. This is definitely a tour not to miss!
Please be aware that the above is only a small selection of all the interesting things to do in Houston. Other main attractions in Houston, Texas include Houston Museum of Natural Science, Houston Zoo OR Kemah Boardwalk, The Children's Museum of Houston or The Museum of Fine Arts Houston.
UNBEATABLE VALUE CAR RENTAL

FREE
Amendments,
FREE
Cancellations,
NO
card fees!

airport_shuttle Need Airport Transfers?
Useful Information about Houston Airport