Taxi Transfers To and From Houston Airport



Houston Airport Taxis - Fares, Distances and Where to Find Them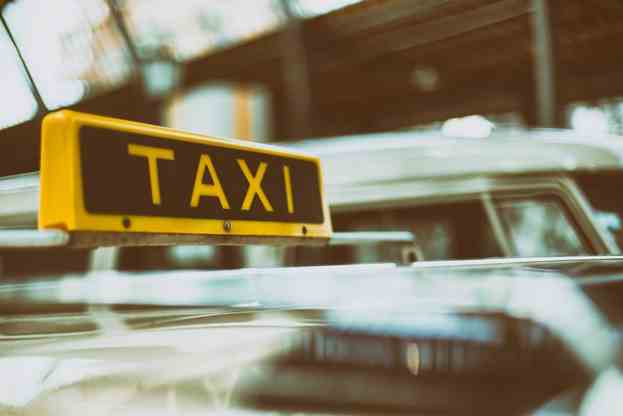 You can find airport personnel available every day from 7:00 am until midnight that can assist you with hailing a taxi at Houston Airport. If you need to request assistance for taxi service between midnight and 7:00 am, you can either call +1 281-743-3970 or use the courtesy phones to dial 23-4198.
Please be aware that all destinations within the Houston city limits from the airport are charged according to the flat Zone Rate or the meter rate. The actual charge will be based on whichever that is less expensive.
Below you can see a list of approximate fares, not including tips, from Houston Airport:
$57 to downtown Houston
$65 to Galleria/Medical Center area
$70 to NRG Park
$78 to Hobby Airport
$102 to NASA Space Center
For further information about the exact zones and zone rates, you can download the IAH taxi brochure here.
Taxi pick-up areas at Houston Airport
You will find the taxi pick-up areas outside Baggage Claim/Arrivals Level at each of the Terminals A, B, C, and E:
Terminal A: Southside, Door A-115
Terminal B: Southside, B-103
Terminal C: Southside, Door C-106
Terminal E: west side, Door E-102
Please follow the signs to "Ground Transportation" and use the exits that are marked with "Taxis".
The listed mobile apps below can be used for any taxi service at IAH:
Get Me
GreenLight (GLT)
Lyft
Uber
Wingz
Useful Information when getting a taxi to or from Houston Airport:
An additional charge of$2.75 applies for a departure fee.
An additional surcharge of $1.00 applies for late-night trips between 8:00 pm and 6:00 am.
It is common to tip your taxi driver for good service.
Any round trip tolls are not included in the quoted fare prices.
For senior citizen that can present valid identification, there will be a 10% discount on all taxi fares.
Always take your receipt after a taxi ride.
Here are a few Houston Airport taxi operators:
Yellow Cab Houston: +1 713-236-1111
Airport Taxi Service: +1 816-728-2833
Airport Taxi Services: +1 346-250-0201
OnCabs Houston: +1 832-648-4111